accommodation
Front view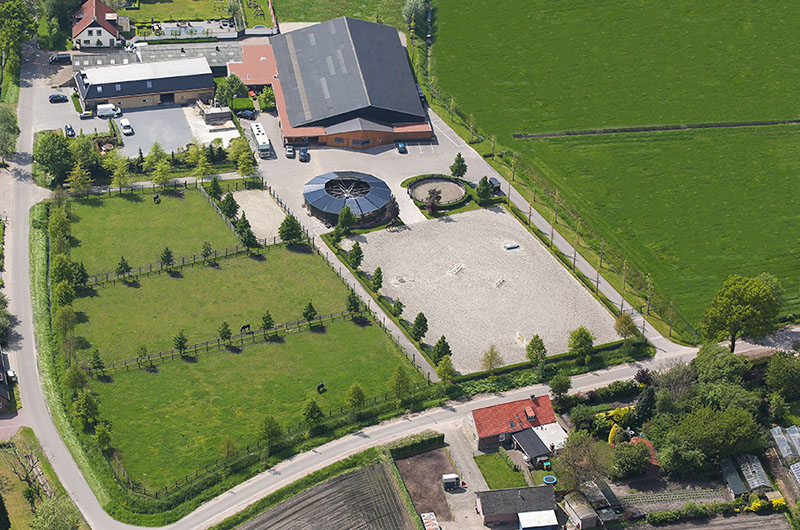 Franssen Stables is located at Bessemeindseweg 6 in Gilze, has 29 stables of which 10 for renting purposes. The stable has an indoor arena – outdoor arena – walker – lunging arena - different meadows. The property is surrounded by automatic fences. We also have several parking places for lorries, trailers and cars.
The stables are nearby a wood where you can go for a walk with the horses.
Franssen Stables can also provide temporary stay in a separated building including a sleeping room, a kitchen and a living room.
Outdoor arena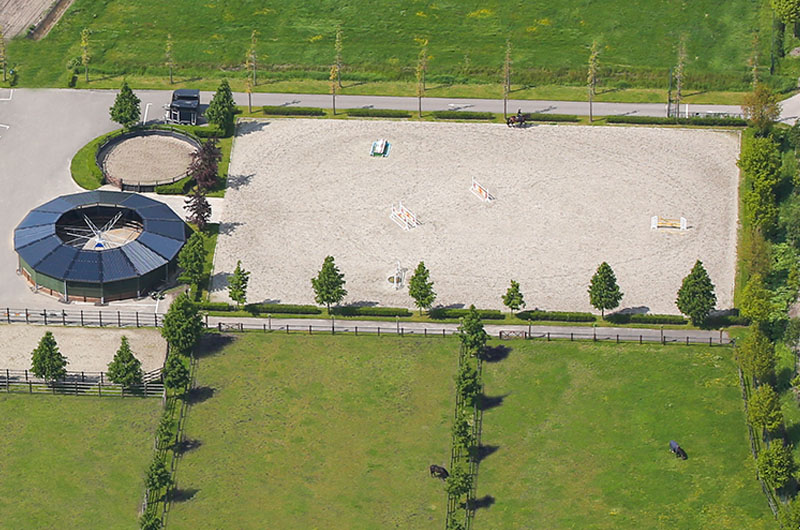 The outdoor arena measures 50 to 60 meter and contains an ebb and flow footing. Alongside of this arena you also have a lunging arena with the same footing and one with a tarmac. At the left of the arena you can find a loose jumping arena.
Roofed walker
Roofed walker for 8 horses.
Stables for rent
Stables for Rent in a seperate unit including the following:
• Stable
• Tack room
• Solarium
• Wash area
• Meadow
• Roofed walker (8 horses)
• Out and inside arena
• Possibilities to store hay and shavings
• Flat available to rent in front of the outdoor arena.

Possibilities:
Either to rent a clean stable or
Rent a full option stable
Training courses can be included if preferred.



Availability to Train horses, young and older horses, more and less experienced ones. Togetherwith our team, we are able to improve the quality of your horse in competition and at home. Our team consists of two riders, Tim and Kim, one trainer Gerard and several grooms assisting us in the stables. The combination of repeated training on the horse and next to the horse, gives an advantage compared to other training methods.
Kim and Tim have already proven their ability on the shows. Gerard trains a lot of young people to better professionals at the higher 1m40 level and also at pony level. Gerard is one of the most driven and experienced trainers that is able to identify the needs of the trained horse and person.